New allies, new horizons
September always signals the restart of activity and it is the kick-off time for new projects. Even so for us at De los Pies a la Cabeza, although we are not the cyclothymia sort of people and we practice a kind of active rest: if we are not doing, it is because we are projecting to do. Such a working-plan gives us the opportunity to announce today some efforts on which we have been working for some time now.
Our first goal for the new course is to reinforce our communication channels, launching brand new contents that will be centralised on this blog. We will definitely keep on releasing regular accounts of all the activities and events in which the association gets involved. But now we long to bring in new voices, voices we feel really close to: actions, programmes, efforts and people whose messages and philosophy are fully aligned with our principles.
We are aware of the challenges still to be faced in our society, but finding allies to join us on that purpose is becoming more and more frequent. This convergence means great news. And that is why we want to invite those sharing our goals to join in and tell us who they are, what they want and how they do it. We will talk to them to explore their ideas, plans and actions. In that way, this blog is to become a loud speaker as well as a resonance box. We love noise when it announces something better.
We are working as well to reach more and more frequently the education and social environments. In order to achieve that, we have put together this scheme called 'Hashtag… quí': a series of conferences aimed at social players, whether they may be institutions, organizations or colectives working on those levels. Also it appeals to SCR schemes.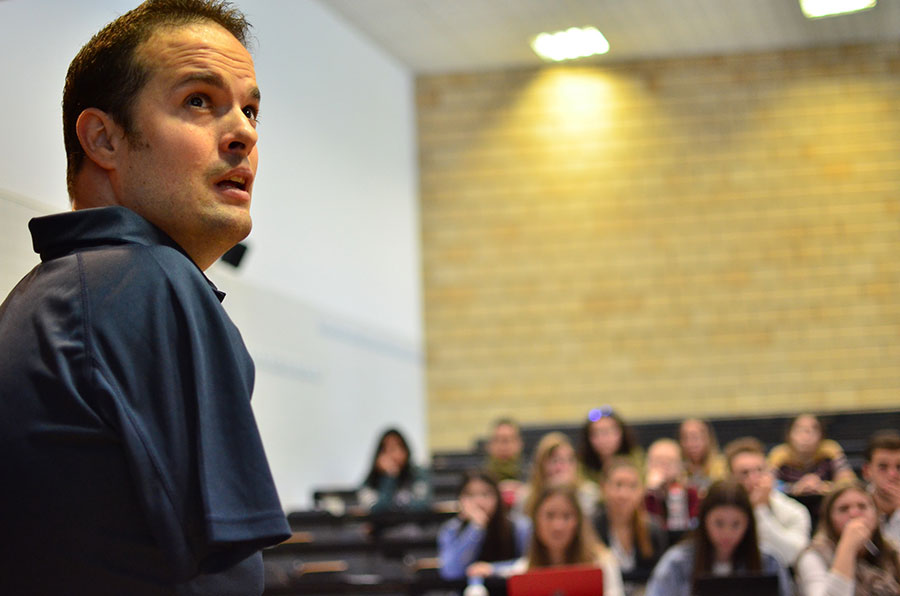 We are determined to use this programme to fight all tags concealing prejudices, social exclusion and plain injustices that can still be found in our society. We are relentless in the search for new alliances that may provide us with the needed boost, platforms and ideas to achieve such a goal. In doing so, we have already opened some new paths with organizations such as Randstad and Grupo Norte. And we really look forward to participate in 'Classroom culture', a programme run by Solidarios para el desarrollo that includes a series of appearances in penitentiary facilities. We have gladfully taken their invitation to contribute to this project, which will allow us to deepen into the formidable experience we had in Alcalá-Meco last January, in front of over 200 enthusiastic inmates.
We are going to specially focus in the quest for new partners. One of our most ambitious projects are the 'De los Pies a la Cabeza Multiconference Events'. One day themed seminars that will be held in different venues and cities around Spain, comprising a panel of 20 first-rate speakers. People who have gone through several lives in one life. Their vital and professional experiences will share and help to enhance our message.
De los Pies a la Cabeza has set a plan for growth and it is set on two strategic objectives: diversification on one hand, and the internationalization of our services on the other. We long for new horizons. Even the geographical ones: after the experiences we had in Argentina and México, we already look up to set new international tours around these and other new countries, places where the message of Javier Hernández Aguirán is already making great impact.
It is to be an intense year. A year for growth and development. A year packed with new challenges. You are all invited to join in.