Best Short Film Award in Treviso's SOLE LUNA Festival
'L de Libertad, the documentary produced by De los Pies a la Cabeza, was awarded the Best Short Film prize from the Treviso's Sole Luna Festival, last 17th September. It is the second award collected by this work, filmed by catalan director Marc Guanyabens, after the distinction gathered from  the Mairena Creativa Festival in june.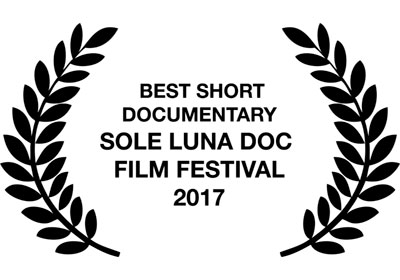 After a long year run in the festival circuit, the film has made well enough to be shortlisted in several competitions, both in Spain and other countries. As is well known, the film narrates the attempt of our president, Javier Hernández Aguirán, to get a full driving license with the feet. In succeeding, he became only the third person in Europe to get one. It was last 2nd March 2015. Full story here: https://www.delospiesalacabeza.org/l-de-libertad/
 "The Interactions Jury Award for the best short film goes to L de Libertad by
Javier Hernández and Marc Guanyabens. The main character of the movie goes
beyond the limits set by his disability, in order to find his independence.
Greater autonomy leads people to play an active role in the society.
The main character wants to be an example for those in need,
giving them a chance for the future, also thanks to the community,
not with a pitiful approach but with its concrete and valuable support".